Writing guides
24 March 2020
How to Study and Not Get Crazy During Quarantine
Today humanity is going through a real challenge, and its name is COVID-19. People are coming to face their inner angels and demons. Maybe, we have this time to realize the meaning of life. Whether it is the truth, in any case, we should take care not only about ourselves but about our loved ones. Today, we can spend more time with our family even if the family members are pets. This brings us an understanding of how life values are changing today.
Furthermore, we have to keep a positive attitude: after the darkest hour the dawn begins. Here, we have presented the best ways to spend your quarantine, at a time when these affairs will not let you go outside except for needed products and medicine.
What is the quarantine period?
Actually, a quarantine means a 40-day period of isolation, but every country in the world sets the number of days to prevent the spread of the illness. If your country is on the edge of a pandemic according to the global statistic, please, stay at home to decrease chances of contamination and keep yourself and your close relations safe.
What can you do at this time?
Your occupation can vary from different factors and depends on who you are in quarantine with. Let's look at the categories and examples of what people around the world have already found out on how to prepare for efficient time-spending.
For dog owners
If you spend quarantine with your dog in an apartment, you may have to worry about potty training indoors. Practice good hygiene and organize the space with old newspapers, fake grass, sod patches, or even pee pads, which you can get delivered.
If you don't have a private yard, you will need to keep your dog active. A lack of walking and activity can affect a dog's mental health and provoke anxiety and depression.
Consider getting toys for the house, and don't forget to take a break from remote work to play with your doggy.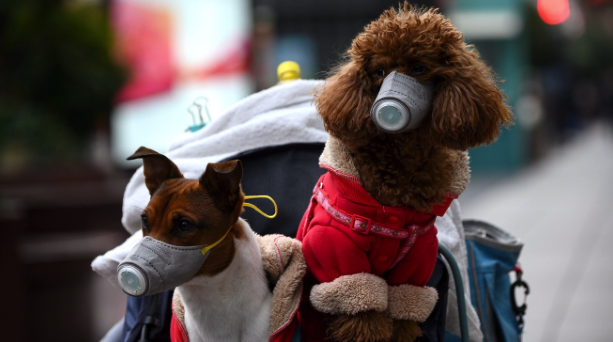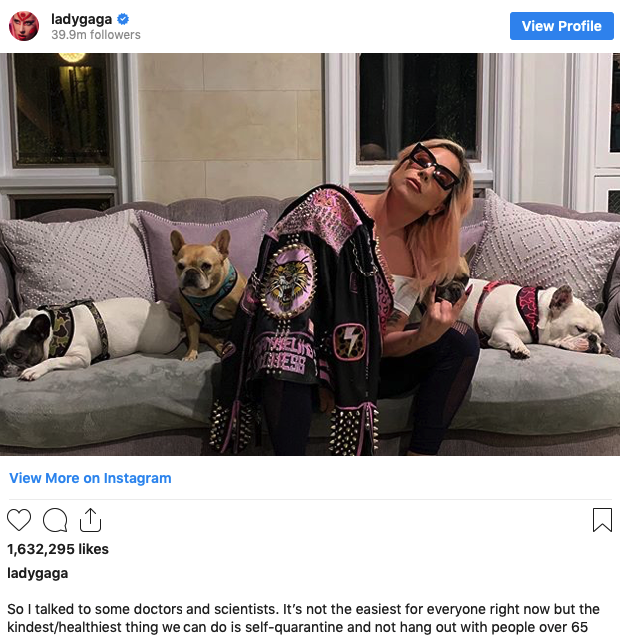 Lady Gaga stays with her dogs at home as well.
For cat owners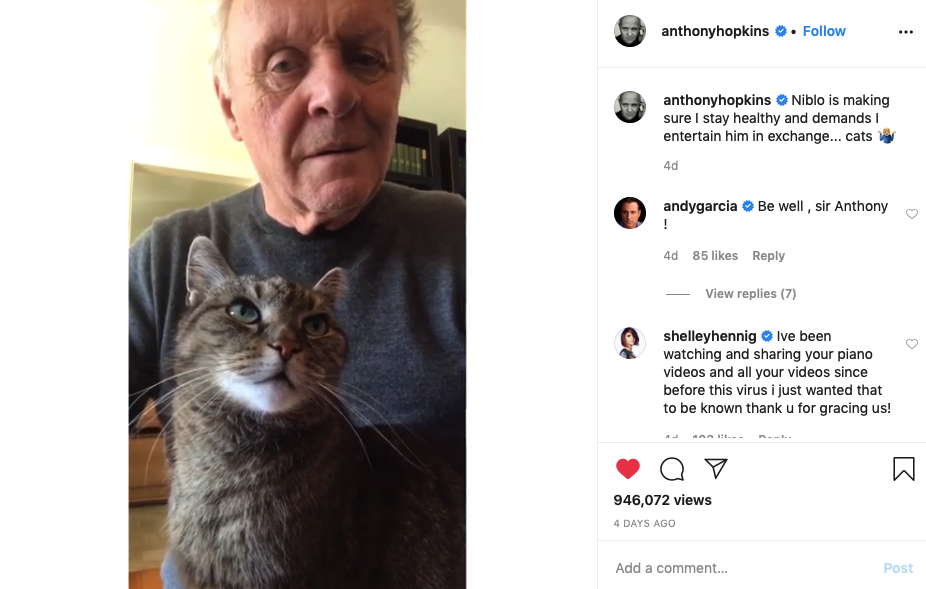 A great example for how to treat a cat is Anthony Hopkins, who serenaded his beloved pet. Cats are opposite to dogs in many ways and don't require as much attention from the owner, but don't escape from them when they need it. For example, beyond the ordinary toy mouse, you can play with your cat in Tic Tac Toe, such as this owner did: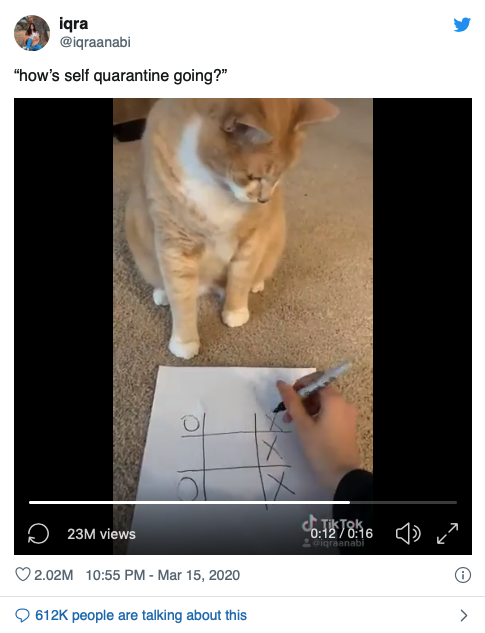 After watching this video, you will realize that cats don't like to lose either.
Feline coronavirus quarantine is a little bit different from canine quarantine by the games you can play. They are not as sociable as doggies. Even if your pet misses walking outside, there are many jokes on social media about cats' introverted behavior.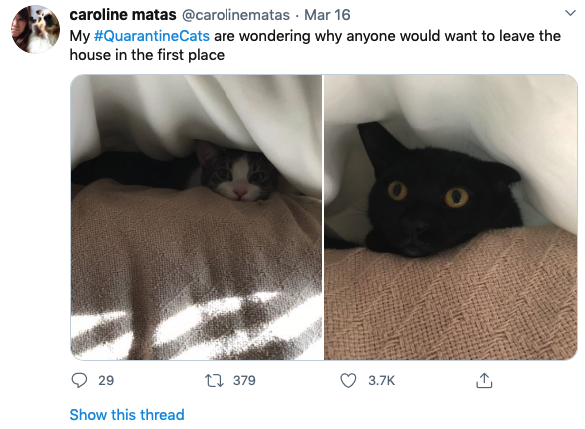 Actually, there is a lot of fun to be had on social media under the hashtag #QuarantineCats. Watching these posts can also keep you busy for hours.
For students
Quarantine is a great opportunity to utilize your time well and learn, and you can do it with less pressure because you are studying at home. Finish all your essay credits, and free up time for times when you are hoping for more than 24 hours in a day.
Also, you can join free online courses. A lot of studying platforms give great opportunities today for those who have a thirst for knowledge.
Have a look at these free sources on Coursera:
Find over 500 free courses on other platforms, such as Class Central and Scholastic, that help students to study distantly while schools are closing due to the coronavirus. These courses will increase your studying productivity and build more positive habits during quarantine.
Travel remotely
There is great possibility to discover the world while staying at home. For example, with Google Arts and Culture, you can visit museum tours online. On another website called 360cities.net, you can walk in London, turn around on the highest point of Nepal, and even discover the path of a space rover. This is also one of the most helpful sources where you can see the world in 360 degrees.
If you've wanted to visit New York but were never able to go, you can listen to the Metropolitan Opera online. The stream of live performances starts every day at 7:30 p.m. ET.
For sports lovers
If you can't be involved with sports events personally, start watching live streaming on these sources for free: MLB, NBA, NHL, and NFL. Every website has archived games and bonus footage while the regular seasons are delayed.
Fitness and yoga
Spend your time improving your health. Now there is no excuse for postponing exercises. These sources and apps will show you that your body has no limits: CorePower Yoga, Barry's Bootcamp, Peloton, Gold's Gym, Crunch Live, and 305 Fitness with cardio dance live streams.
Remember that an intensive workout is good not only for your body but for your mind as well. Keep active and healthy.
Create your favorite music playlist
This time is useful not only for cleaning up the house but also for putting all of your favorite songs on one playlist. Become a DJ and make your own party indoors.
If you are working remotely, use this playlist from Deezer for productive work from home. Otherwise, if you like the live sound, you can watch the concerts of music stars who are streaming at-home concerts for fans.
Give it a move
Finished with a compilation of your favorite songs? Let's dance now! Look at how people in the TikTok community are having fun with their favorite tracks, entertaining themselves and their subscribers: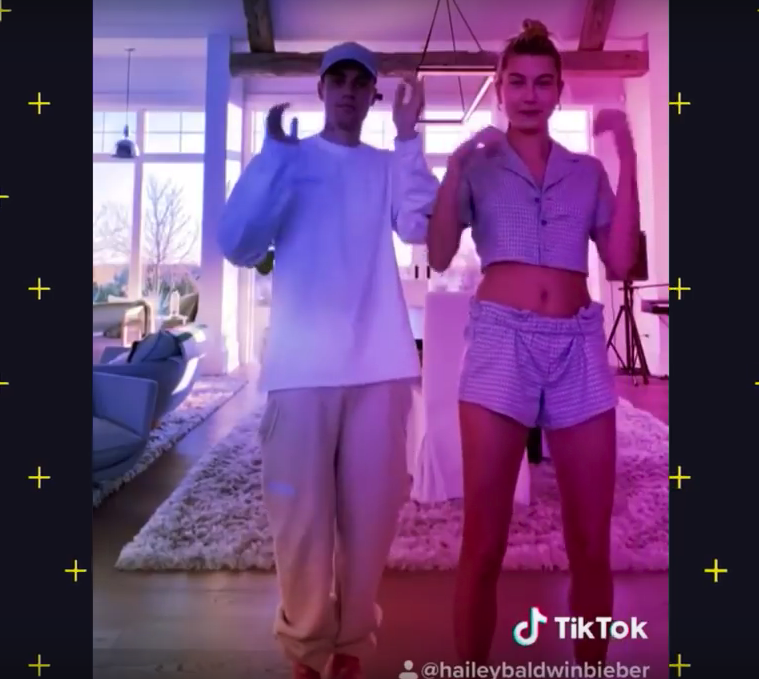 Justin & Hailey Bieber do a dance challenge and post it on TikTok.
Sing it out!
This is another good form of therapy to prevent any pulmonary diseases. As the saying goes, happy people can't get sick! Even if it is just recommendations, try to use your voice to avoid getting bored. Find a karaoke app and improve by singing your favorite songs. You neighbors will surely not be bored either 🙂
Popular karaoke apps: Smule, Vocaberry, Kakoke, Yousician.
Examples from celebrities
Lena Headey, on her Instagram account, shows how you can entertain yourself being a puppeteer: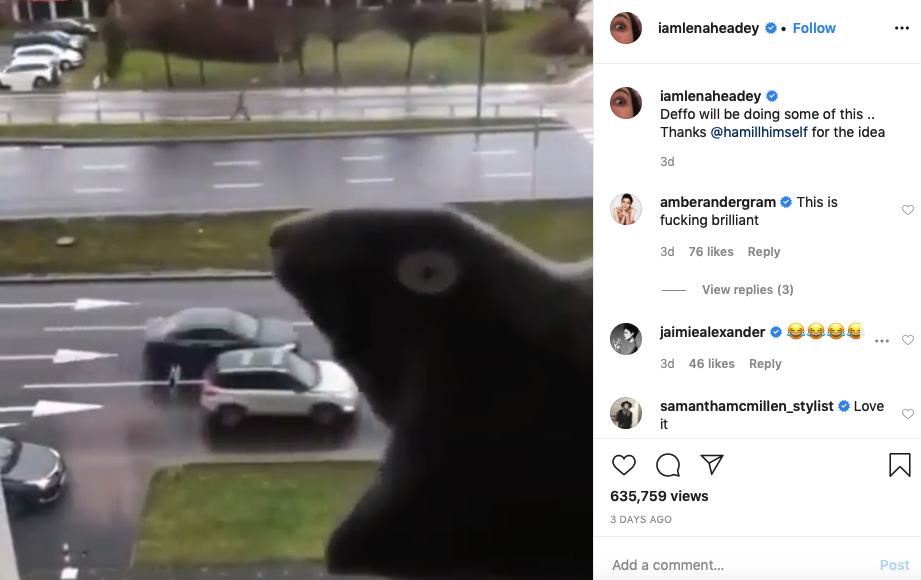 You can not only catch cars in the window but create your own way of entertaining with a sock or glove on your hand. Appositely, you can try to do fascinating puppets very easily with online tutorials.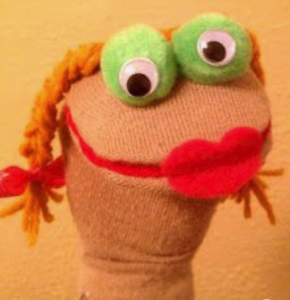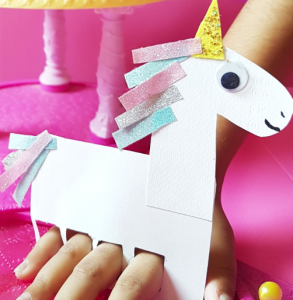 Watch movies
After a daily quarantine routine of cleaning your home, washing clothes, and cooking, you can arrange a movie night for you and your family. Pay attention to this playlist, which was created by people who have great taste, and perhaps longer-term quarantine experience.
Cook everyday
We are people, and sooner or later, we all get hungry. Maybe quarantine is a great time to unleash your inner chef. Try a new recipe and make your usual dinner table piquant like you are a gourmet in a restaurant. These dishes shouldn't require extra-fine products, but you can find useful, quick recipes that will help you to fill your home with yummy smells.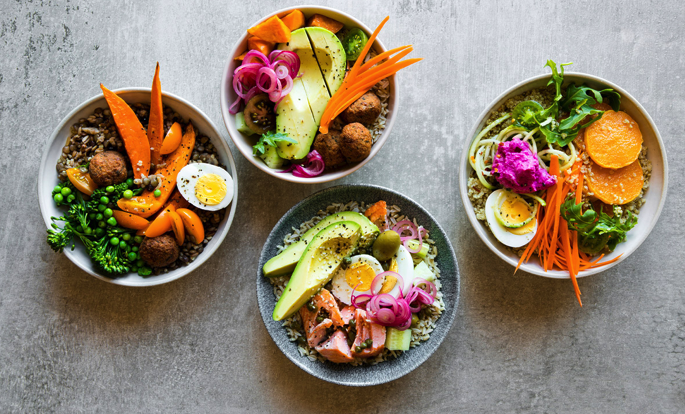 Play with your kids
Finally, you have enough time not only for playing games on PlayStation but for dedicating more time to your kids. It doesn't matter how old they are, and it is always fun to build a plane from a carton or a rocket.
Provide them with some attention beyond simply giving them tablets.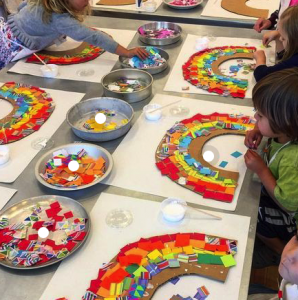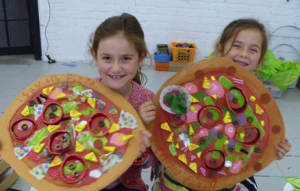 Unleash your inner artist
If you are staying by yourself, you can be a personal source of inspiration. Art is the best antiseptic for the soul.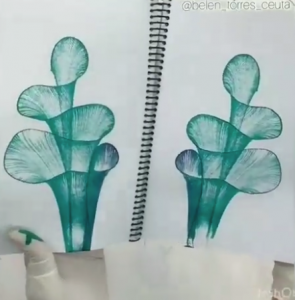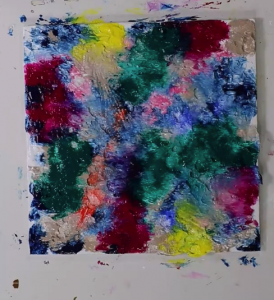 Watch interesting and unusual techniques on Pinterest.
Become a creator of the most effective face mask
Avoid going outside until it's important business, such as getting necessary products or medicine. If you are going out, remember to wear a protective mask. Despite the lack of masks today, people are brimming with creative ideas for masks. Look at these new options and get inspiration and a great mood: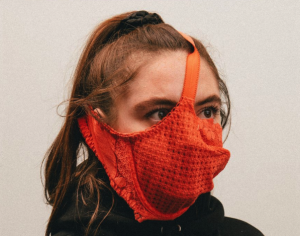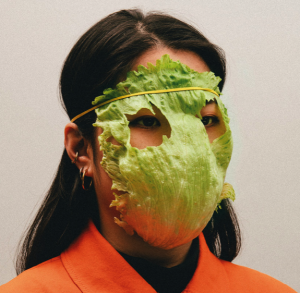 Variants of face masks from artist Max Siedentopf.
Conclusion
It seems that people are connected more than ever today. You now have a list of recommendations on how to spend quarantine efficiently and with less harm for your health. With this list, you can also create new ideas of your own to stay busy and keep the negative thoughts away.
Become an inventor of your leisure and make your moments in quarantine memorable. Remember, anything you do indoors should make you happy to be there. When you need some academic help, EssayBulls is always online for students no matter where they are.
According to the World Health Organization, please practice social distancing and hand-washing, especially if you must go out for necessary things. Check only official resources for adapting to these times. Stay safe and healthy!
Post photo from Depositphotos
Read next